Valentine's Day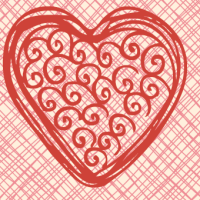 This guide offers a variety of ideas to help you plan your Valentine's day in Joplin. There are even babysitting options…
Drop off the Kids
Fun Friday: Let the kids jump and tumble at the Flip Shop. Kindergarten-6th grade. Snack and drink included. $10/child. Friday, February 14, 8:00 PM – 11:00 PM. Located at 612 Minnesota Avenue, JOPLIN.
Kids' Night Out: Pizza and snacks, plus games and crafts. Ages 5 – 12. $15/child. Friday, February 14, 5:30 PM – 10:00 PM. Located at the Joplin Athletic Complex, 3301 W. 1st Street, JOPLIN.
Enjoy a Cozy Meal for Two
Caldone's: Homemade pasta, steaks, lamb and seafood in Old-World surroundings in downtown Joplin. Located at 218 S. Main, JOPLIN. Click here to read a review.
Crabby's: Fresh seafood and incredible drinks in a hip setting. Located 815 W. 7th Street, JOPLIN.
JBs Far Side of the Moon Fondue & Martini Bar: Enjoy great drinks and fondue in a relaxed smoke free establishment. Located at 106 South Main Street, JOPLIN.
Mythos: A "Euro Greek Kuzina" with an elegant dining room. Located at 1306 S Range Line Road, JOPLIN.
Table Mesa: Modern Latin food served in a cosmopolitan atmosphere. Located in the Gryphon Building at 1027 South Main Street, Suite 102, JOPLIN. Click here to read a review.
Wilder's: "Famous for all good things to eat and drink" since 1929, Wilder's serves the finest hand-cut steaks and chicken. Located at  1216 South Main Street, JOPLIN.
Catch a Performance
Costaki Economopoulos: Share a laugh with your loved one while enjoying Costaki's comedy performance. Sponsored by Zimmer Radio and part of the Bob & Tom Comedy Tour. Call for information or tickets 417-623-7230. Shows on Friday, February 14 at 7:30 PM and 10:00 PM in a non-smoking venue. Located at the Kitchen Pass, 1212 South Main Street, JOPLIN.
Night of Romance and Comedy: Hosted by Dr. Karl & Shannon Wendt. Dinner theatre evening. Admission is $50/couple, which includes dinner catered by Red Onion and Cupcakes by Liz. Childcare Provided. Limited seating. For reservations, call (417) 206-6886 or email info@victoryjoplin.com. Friday, February 14 at 7:00 PM. Located at Victory Ministry & Sports Complex, 3405 S. Hammons Blvd., JOPLIN.
Romantic Songs & Sweet Treats: Heartland Opera Theatre presents a program includes a collection of romantic music from operas and musicals, including "La Boheme," "The Barber of Seville," "Oklahoma," and "Company." Featured vocalists: Vicki Branch Hummell, Daryl Foster, Devri Brock, Forrest Bunter.  Tickets are $12 at the door (includes admission, a Minerva's chocolate, and hot tea or coffee!). For more info call (417) 782-4953. Saturday, February 15 at 7:00 PM. Doors open at 6:00 PM. Located at Route 66 Events Center, 21 South Webb, WEBB CITY.
Party On!
Valentine's Ice and Fire Event: A fun, romantic themed night of ice and fire, modern dance and club music, great food and entertainment. $100/couple if you buy before 2/1, 2014. Event will be held Friday, February 14 at 7:00 PM. Located at Cosmopolitan Event Center, 501 South Main Street, JOPLIN.
Frosted: A Valentine's Weekend Ball: A formal romantic ballroom event with and swing dancing (you can even learn how at the event). Saturday, February 15th at 7:00 PM. Located at Cosmopolitan Event Center, 501 South Main Street, JOPLIN.
Cuddle in a Carriage
Valentine's Carriage Rides:(UPDATE 2/11/14: Carriage rides have been canceled due to a scheduling conflict.) Enjoy a fun or romantic carriage ride through Joplin's historic Murphysburg- Joplin, Missouri. Friday, February 14. Contact number: (417) 553-7993. Rides begin and end at the John Wise Queen Anne Mansion at 4th/Byers Avenue, JOPLIN.
Soar to Cloud 9
Valentine Flights: Love is in the air at Alpha Air Center! Schedule a flight for you and your Valentine between February 7 and February 15. Cost is $59/person. Located at the Joplin Regional Airport, 5509 N. Dennis Weaver Drive, JOPLIN.
Send More than Flowers
Art Feeds Boogie Grams: Send a dancing telegram to your loved one. $40-50, from January 27 through February 14 in Joplin.
Singing Valentines: The TriStatesmen Barbershop Chorus will sing two songs and present a rose and a card for $25. February 14, 8:00 AM – 7:00 PM.
Celebrate with Your Little Valentine
Daddy-Daughter Date Night: Dad bring your favorite gal(s) to an evening of music, dancing, games, buffet dinner and prizes. You will need to go to the Joplin Athletic Complex to buy your tickets. Limited seating, so hurry in today! Tickets go on sale January 6th. Ages: 3-12. Fee: $30 per couple; $10 additional child. Saturday, February 22, 6:30 PM – 9:00 PM. Located at McAuley High School Gymnasium, 930 Pearl Avenue, JOPLIN.
Get Crafty
Dine and Paint: Enjoy an elegant meal and then express your artistic side. For dinner, choose steak or salmon, a starch, veggies, and a dessert. After dinner join amazing artist Martha Goldman in a couples-themed art lesson. Then take home the masterpiece that you and your Valentine created. You must purchase tickets before the event. Seating is limited. Tickets are $100 per couple. Friday, February 14 at 7:00 PM. Located at Stacked: Gourmet Grilled Sandwiches, JOPLIN.
Make FREE Valentine's Crafts: During the second week of February, Michaels is offering three FREE family Valentine's crafts. Make a Love Bug Card, Valentine's Frame and a Tissue Paper Heart. Located at 415 Geneva Ave., JOPLIN.
---
Living Life to The Fullest!

I love seeking out new experiences and finding places off the beaten path. I started
Joplin MO Life
in August 2013 as a way to share my discoveries with others in the Joplin community so that they can learn about the resources that exist right in their own backyards.
I have worked in education and event planning, and have always loved to write. I hold a master's degree in journalism from the University of Oklahoma and a bachelor's degree in marketing from Tulane University.