Spook Houses, Frightening Trails, Haunted Tours, and Zombies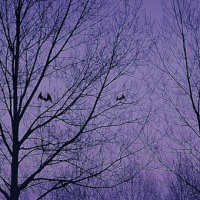 Want to get scared out of your wits this 2013 Halloween season? Below is a list of Joplin area spook houses, frightening trails, haunted tours, and zombie events. Click on the orange links to take you to the venue websites for detailed info.
*To see where these venues are located on a map, click here and you will be taken to Joplin MO Life's interactive map. Choose "Halloween" and  then "Spook Houses/Trails" in the dropdown menus, and you'll see where these sites are located.
Barns on Haunted Hill: Three terrifying, chilling barns and two deathly trails, and more…Located at 23162 Maple Road, JOPLIN. $10 per person. (Open end of September)
The Dead of Night: Shoot at live zombies with paintballs. Located at 1100 Prosperity Avenue, JOPLIN. $15 per person. (Open in October)
Dexter's Haunted House: In the former Simpson's Funeral Home. Located at 323 S. Kansas, COLUMBUS, KS. $10 for adults; $8 for 12 and under. (Open Sept 27-Nov. 2)
Fear Factory Spook House: Carthage's spook house. Located at 2455 South County Lane 121, CARTHAGE. $9 per person. (Open in October)
Fiekers Dark Harvest Haunted Hayride:Experience a hayride like no other. Located at 201 Penington Lane, DUENWEG. $10 per person. (Open end of September)
Gates of Hell Haunted House:  A 30-minute challenge through terrifying scenes of horror, the lost woods, and then down the house's second story slide. Located at 1916 Crane Drive, JOPLIN. $10 per person. (Open October 11)
Historic Ghost Tours:  A performance-based entity with the responsibility to share the darkest history of our region and retell ghost stories shared with them from eyewitness accounts through storytelling, reenactments, and additional theatrical mediums. Located at 205 Main St., CARTHAGE. $10 per person (cash only). (Runs Friday and Saturday nights Oct.4-Nov 2)
Hornet Spooklight: A mysterious light that appears on a road near the Missouri-Oklahoma border. Click on the link for detailed directions.
The Manor: Scream for your life; survive if you can! Located at 4706 Gateway Drive, JOPLIN. $10 per person. (Open in October)
The Old Haunted Belleville Cave: This haunted cave is new in 2013!  Located at N. Foxtrot Lane, JOPLIN. $10 per person. (Open weekends in October)
Trail of Fears:  A huge hay maze and an outdoor trail (with zombies)! Located at 12187 Apple Road, CARTHAGE. $12 for one attraction; $20 for both. (Open end of September)
The Twisted Forest: A haunted attraction situated on a turn-of-the-century farm property abandoned in the 1980′s due to supernatural disturbances. A 45-minute experience along a harrowing trail that wanders over uneven ground and through dilapidated buildings. Located at 601 Reddings Road, JOPLIN. $10-15 per person (depending on the date you go – check their calendar). (Open weekends in October)
Waco School House Haunt: See what evil lurks in this old schoolhouse. Upstairs the haunted classroom and house of terror will leave you breathless. You haven't been scared until you see what's in the basement! There is a bottomless pit that awaits you and our psych ward will have you screaming to be let out. Located at 148 Rose St., WACO. (Opens weekends in October)
Wolfman's House of Screams: Ask for the "Be easy" version if you are faint at heart. Located at 26267 King Lane, CARL JUNCTION. $10 per person. (Open end of September)
Zacharias Nightmare: Voted the scariest haunted attraction on "Four States Home Page." Located at 13507 Briarwood Road, JOPLIN. $10 per person. (Open end of September)
*For those of you who want to celebrate fall in daylight, click here to see a list of pumpkin patches, mazes and hayrides.
*For Halloween fun all month long and trick-or-treating options for young ones, click here.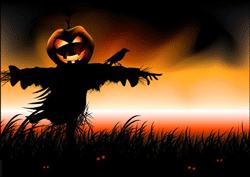 **If you've been to any of these attractions, let others know about your experience by submitting a comment form below.
---
Living Life to The Fullest!

I love seeking out new experiences and finding places off the beaten path. I started
Joplin MO Life
in August 2013 as a way to share my discoveries with others in the Joplin community so that they can learn about the resources that exist right in their own backyards.
I have worked in education and event planning, and have always loved to write. I hold a master's degree in journalism from the University of Oklahoma and a bachelor's degree in marketing from Tulane University.