New Year's Eve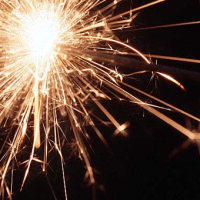 Trying to decide what to do to ring in the new year? Here's a list of local places where you can celebrate your way into 2014.
Click on the highlighted events to go to their websites.
Buffalo Run Casino Welcomes 2014 with Tito Jackson: Raise your glass and toast in 2014 at Buffalo Run Casino and Resort. Featuring Tito Jackson, a champagne toast at midnight, hors d'oeuvres, a balloon drop and more. $25-$45 per person. Located at 1000 Buffalo Run Boulevard, MIAMI, OK. (9:30 PM – 1 AM)
Club 609: Early dinner seating for those who want to want dinner only (starts at 5:00 pm). New Year's Eve party starts at 8:00 pm. The cost is $25.00 a person and includes table, party favors, champagne at midnight and Dennis Burns and company as DJ, plus dancing. Kitchen is open until 11:00 PM and you can order anything off the menu (meals are not included in the cover charge). Located at 609 S. Main Street, JOPLIN. (Dinner at 5 PM, party 8 PM – 1 AM)
The Cosmopolitan's New Year's Eve Party – Gatsby Style: Red carpet, searchlights, fireworks, live jazz and swing by JoMo Jazz, $10,000 in prizes, ball drop, buffet, and complimentary champagne, wine, beer or sparkling cider all evening long. Located at 501 South Main Street, JOPLIN. (7 PM – 1 AM)
Downstream Casino's New Year's Eve Party on the Floor: A FREE '70s disco party with live music (Funk Syndicate, Superfreak, Jeff Long-Lovers Leap), entertainers, a balloon drop, confetti cannons, party favors, and an illuminated dance floor. There will also be many opportunities to win over $40,000 in cash prizes and Q Play. Dress in '70s attire for special drawings. Located at 69300 East Nee Road, QUAPAW, OK. (5 PM – 1:30 AM)
Galena Bordello's New Year's Eve Celebration: Celebrate the new year with dinner and entertainment at Liberty Hall and ghost hunt tours at the Bordello throughout the night. $30 per person. Located at 206 N. Main Street, GALENA, KS.  (7 PM – 1 AM)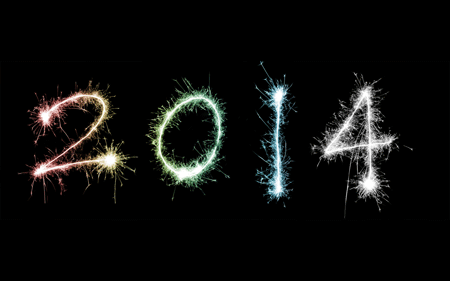 Indigo Sky's Rockin' in 2014: Hot Seat Drawings from 3 PM-6 PM, cash drawings from 7 PM-1 AM, and guests can start earning entries for these cash drawings on December 15th.  The Dropouts will be on stage in Echo Bar starting 9 PM and play until 1 AM. There is no cost for the events, but in order to enter into the cash drawings guests will have the earn entries by playing with their card on the slot machines. Located at 70220 Highway 60, WYANDOTTE, OK. (3 PM – 1 AM)
JB's New Year's Eve BASH!: Stephen Winter and TBA will be rockin' the pianos with Ron Savage on the drums. $10.00 tickets; party packs are available for $35 and include a bottle of champagne and party favors for your table. Located at 112 S. Main Street, JOPLIN. (8 PM – 1 AM)
Kitchen Pass: The Ben Miller Band will be ringing in the New year at the KP. Champagne toast at midnight and all the fun one can handle. $10 cover. Located at 1212 S. Main Street, JOPLIN. (8 PM – 1 AM) 
Mythos: Enjoy the international flavors of Mythos Kuzina. The limited New Year's Eve menu will feature steaks and seafood and the restaurant's popular lobster bisque. Reservations are recommended. Located at 1306 S. Rangeline Road, JOPLIN. (4 PM – the last guest leaves)
Quapaw Casino: $214 drawings every 10 minutes from 9 PM – Midnight. Then, at 1 AM, one lucky player wins $2,014! Located at 58100 E. 64th Road, MIAMI, OK. (9 PM – 1 AM)
Stone's Throw Theatre's New Year's Eve Audience Participation Mystery: "Wedding from Hell." Admission is $25 and includes hors d'oeuvres and a sparkling cider midnight toast. Reserve soon, seating is limited. Located at 2466 W. Old 66 Boulevard, CARTHAGE. (9:00 PM)
---
Living Life to The Fullest!

I love seeking out new experiences and finding places off the beaten path. I started
Joplin MO Life
in August 2013 as a way to share my discoveries with others in the Joplin community so that they can learn about the resources that exist right in their own backyards.
I have worked in education and event planning, and have always loved to write. I hold a master's degree in journalism from the University of Oklahoma and a bachelor's degree in marketing from Tulane University.